After over 10 years fast development, GN Solids Control becomes a leading branding from China. With is top ranking quality and reliable services, GN Solids Control owns a very good reputation for its brand. GN Solids Control now is mainly competition with U.S Derrick, Swaco and Brandt. GN Solids Control always focus on the Top quality products. 70% of GN Solids Control sales are from international market.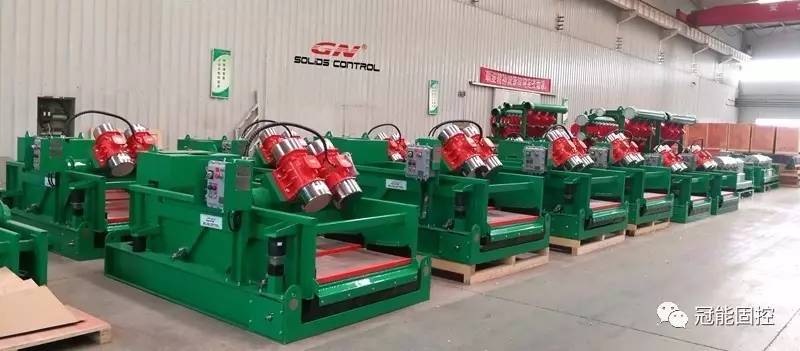 In the early of 2017, an European client give an order to GN for 3 sets complete solids control equipment for their oil rigs. It is the first time they buy Solids Control equipment from China manufacturer. They are very careful. Before making decision to buy from GN, they send engineering team visited nearly most the solids control manufacturer in China. After comparing different peers, the European clients are impressed by the manufacturing and designing capacity of GN Solids Control. They ensure, GN is the best choice.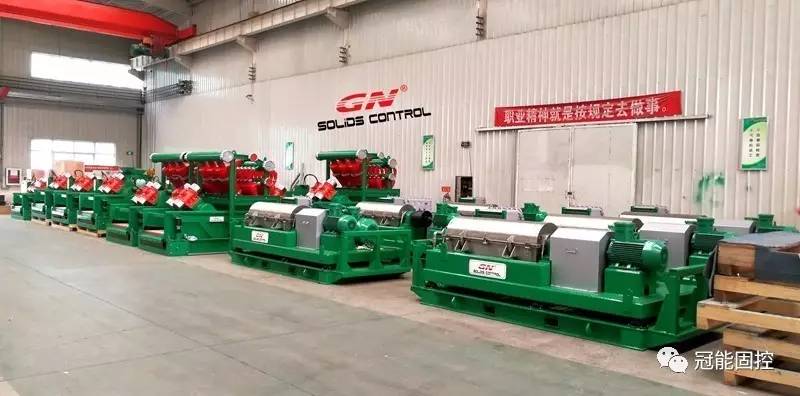 GN Solids Control is located in China, the main parts are made in China, but all GN mateiral are choose from top brand and top ranking. GN products quality and design is very international. It is impressive.
As the huge quantity, GN dispatched the 3 sets oil rig solids control equipment to end user in 3 batches. And all the 3 sets oil rigs solids control equipment are finished within 45 days. It is a very impressive short time for such big order. The client is very happy about the short delivery time.
The order for 3 oil rigs including below solids control equipment:
1) 9 sets solids control shale shaker. It is 4-panel linear motion shale shaker with 500GPM capacity. Screen is interchangeable with Swaco Mongoose shaker. GN also offers high quality composite material replacement screen for different shaker models.
2) 3 sets solids control mud cleaner. It is a 3-1 equipment with the function of shale shaker, desander and desilter.
3) 6 sets solids control decanter centrifuge for barite recovery and for fine solids separation.
4) And other accessory equipment to match for the above solids control equipment.