This week, 2 complete sets cuttings drying system will be dispatched for a Russia client.
The containerized drill cuttings drying system is with below features: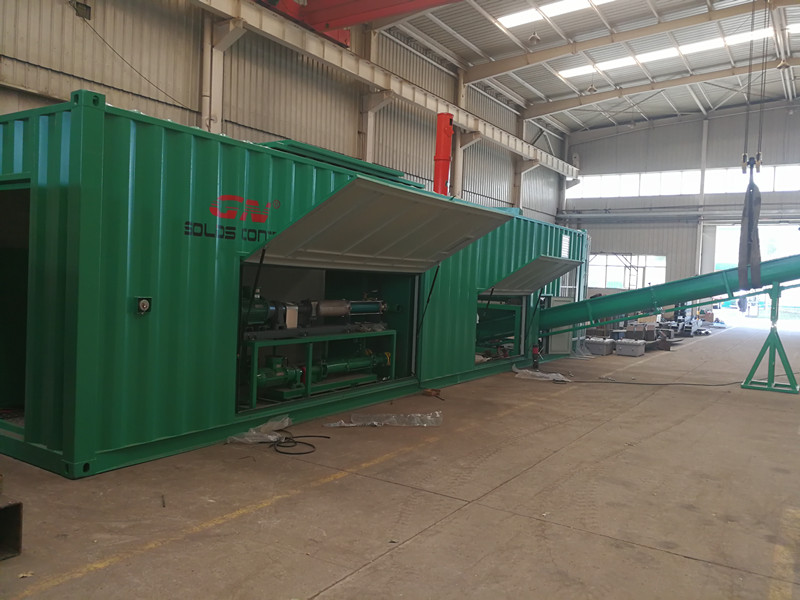 1) As the temperature is Russia is frozen in winter, and the winter time is very long compared with other countries. They request a better warm system of the drill cuttings treat system. All the cuttings drying and treatment equipment are mounted in a 40ft container for keep warming.
2) Russia is a country with vast territory. The containerized drilling cuttings drying system design is also convenient for movement. During international shipment, the containerized system can be fold up and shipped as a shipper owner container (SOC).
3) The container inside is modified with lighting system, and warming system.
The Containerized Drill cuttings drying and separation system is including below devices: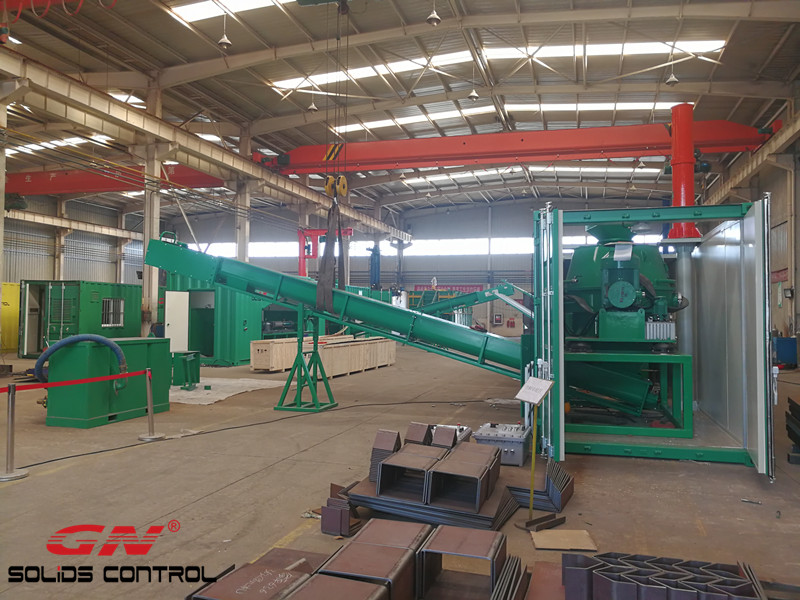 A) 1 set vertical cuttings dryer model GNCD930D. It is the fourth generation cuttings drying device launched by GN Solids Control. For other brand vertical cuttings dryer, it can only be used to treat oil base mud and cuttings. But GN patent design vertical cuttings dryer can be used to treat oil base mud and cuttings, as well as water based mud and cuttings. A German brand screw pump is equipped as flush pump of the vertical cuttings dryer.
B) A catch tank with agitator to hold the recovered drilling fluids from Vertical cuttings dryer
C) A set 10hp (7.5kw) screw pump to feeding for the decanter centrifuge outside of the containerized system.
D) 1 set of high speed Decanter centrifuge. The 2-phase decanter centrifuge is outside of the containerized system to remove the fine solids.
E) Screw conveyor outside of the container. It is used to collect the cuttings discharged from vertical cuttings dryer and transfer to the cuttings box
F) Other accessory device for working tools, hand wash, etc…