GN Solids Control makes big bowl decanter centrifuge for building construction field for dewatering. As the building construction is mostly took in the city, where has strict request to reduce the waste and control the pollution. GN Solids Control offers complete solution on construction field waste water treatment.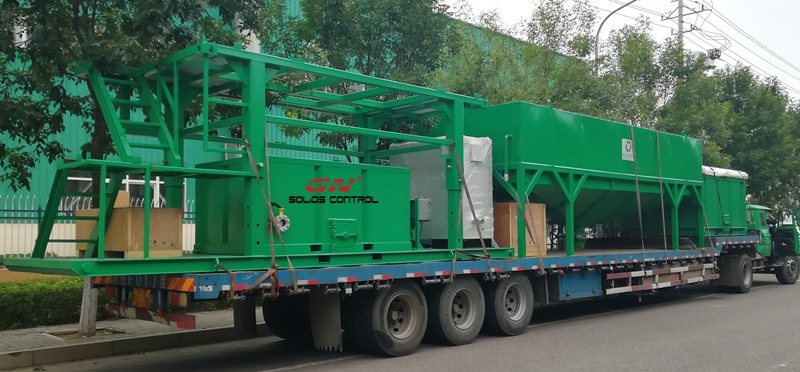 Some days ago, another set waste water treatment and recovery system was dispatch to a client in USA. This is not the first system the client bought from GN Solids Control. The client bought some waste water recovery systems from GN Solids Control Houston company: GN Solids America. They used the systems in USA for some projects. They are happy with the performance. And GN waste water treatment and recovery system helps them save much money on environmental protection. They did not need to cost much money to hold and transfer the waste mud and waste water generated from their construction activities, and then pay money to other waste treatment money for purification. Now they can do all the jobsite on site. They can used the recovered water for their construction drilling field. They can save money, save people and save time for their projects.
The construction waste water treatment system is including below processing equipment:
1) The first separation is by a coarse mining shale shaker to remove rocks and big size sands.
2) A solids control shale shaker will be used as the second stage separation to further remove sands and silts.
3) A desilter is used after solids control shale shaker to reduce the silt content.
4) After the desilter separation, there will be not big size solids in the liquid. Big bowl decanter centrifuge and domical dosing system will be used together to remove the ultrafine solids after desilter.
After all above separation, the solids discharged is dry and easy for movement or further treatment. The water is reach the standard for industry recycling.