GN Solids Control focus on separation equipment manufacturer. After research and development for over 10 years, GN Solids Control has become the leading brand for separation equipment.And GN is honored to be the National High Tech Company, which means we pay 15% income tax instead of 25%, this will give benefit to our customer for buying cost effective product from GN.The decanter centrifuge is also our main product, with the reasonable price and good reputation in the centrifuge market of the wold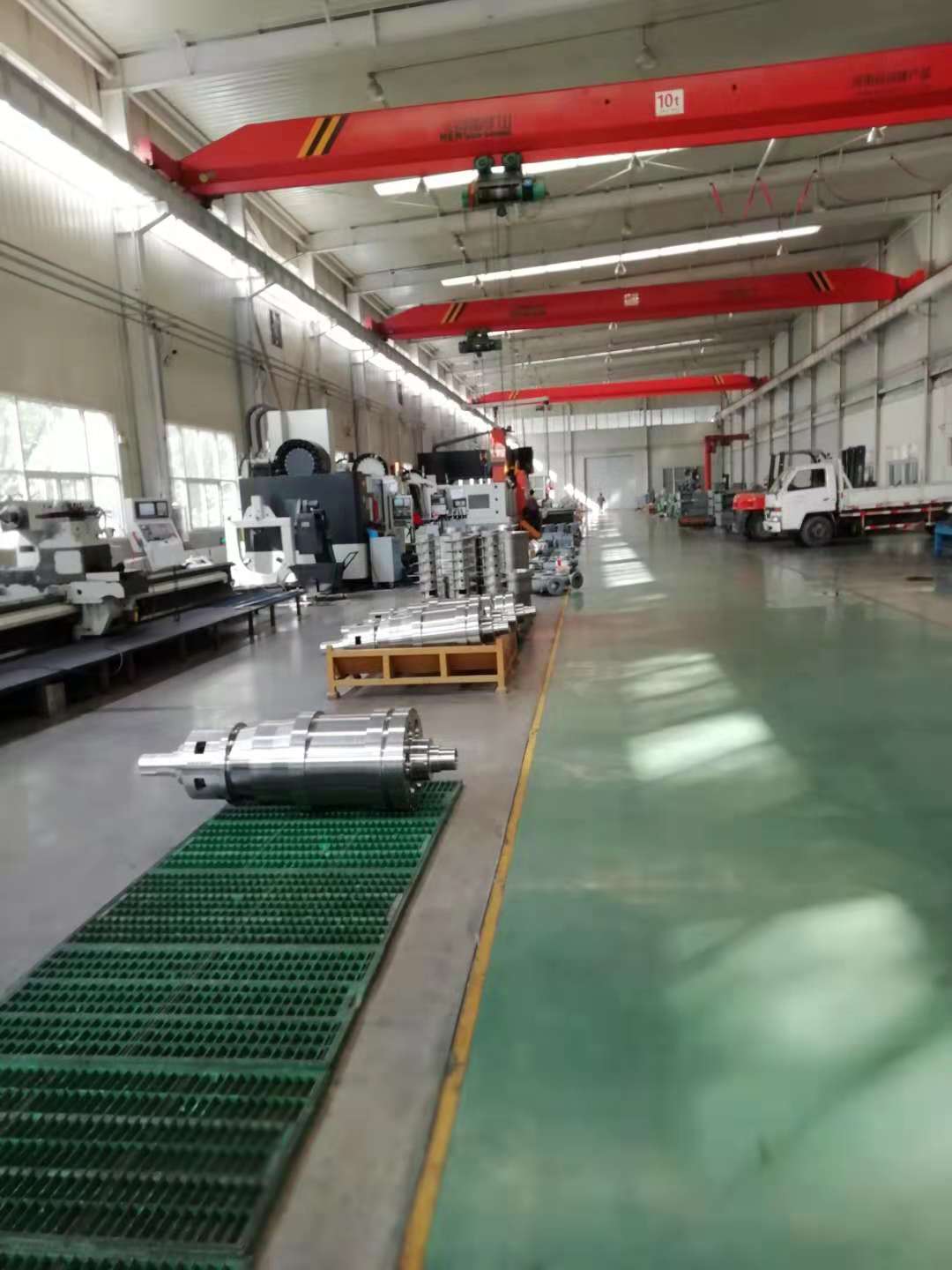 GN Decanter Centrifuge is designed for the drilling mud solids control and oilfield waste management.GN VFD drive decanter centrifuge with variable speed allows drilling contracor or mud service company to do the barite recovery, fine/ ultra fine solids separation,dewatering centrifuge.GN have the decanter centrifuge from 9 inch bowl to 22 inch bowl available for different applications.GN decanter centrifuge bowl length and diameter ration is over 3, this gives the best result for the drilling fluids cleaning.
Remarks, Economic Configuration decanter centrifuge, and mini Centrifuge is in the bottom table.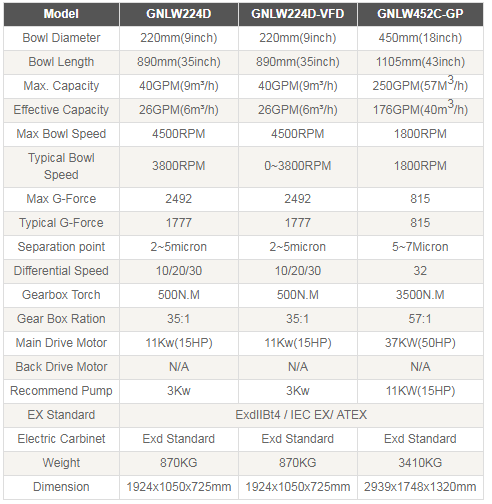 High Configuration Decanter Centrifuge Features
•Patent Design with the highest configuration and best material for long and reliable service.
•Bowl Cylindrical and Conical section made from Duplex Stainless Steel 2304 by centrifugal casting.
•Other Parts of the bowl assembly material: stainless steel SS304.
•Screw protection: Tungsten Carbide Tiles for longer life and easier replacement.
•Screw flow distribution port and bowl solids discharge port protected by tungsten carbide alloy.
•Easily adjustable liquid discharge weir height for flexible application.
•Bowl assembly supported by tighten belt for protection of bearing in moving.
•Pressurized EX Proof VFD control cabinet with PLC controlled.
•Genuine SKF bearing for longer and reliable operation