GN Solids Control is a big centrifuge supplier from China. GN Solids Control is a big solids control equipment supplier from China. GN Solids Control is a big drilling waste management equipment supplier from China. GN Solids Control is a big vertical cuttings dryer supplier from China.
After about 8 years' experience in solids control & drilling waste management, GN Solids Control is No.1 Company in this field and we have cooperation with many international company on solids control service and drilling waste management service. Like, we have customer below:
1) Customer from Russia Baker Hughes, Baker Hughes is international oil Service Company which will join Halliburton to gain stronger relationship.  
2) Customer from Egypt. However, they are Africa largest mud service company with operation base in Egypt, Algeria, Sudan, Libya, Saudi Arabia, Kuwait, Oman etc.
3) We also have strong partner from Iran, which is largest mud service & solids control service company in Iran. They have lots of business contract with NIDC which holding over 70 drilling rigs.
It is our honor to work with international oil service companies, like NIDC, CPVEN, ONGC, NNPC, CNPC, SINOPEC, CNOOC, SDPC, KOC, KDC, Aramco, EDC, ENTP, etc.
Why most of international buyer purchase solids control equipment from GN Solids Control?
Because GN Solids Control target on high quality products with reasonable price, we never do lower quality product with pretty lower price to disturb the market. Our equipment including below items: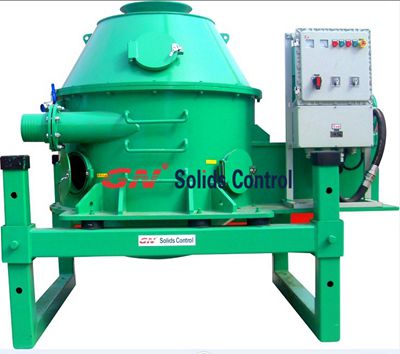 1) Vertical cuttings dryer:  This equipment is used for treating about the wet and coarse drilling solids discharged from solids control equipment. After treated by GN vertical cuttings dryer, the solids can be very dry for easier transportation and the separated oil can be reuse.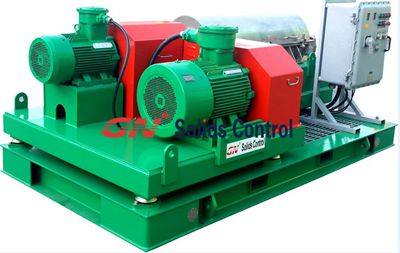 2) Decanter centrifuge: Decanter centrifuge can be used for solids control service or drilling waste management service, different project require different bowl size centrifuge with different bowl speed. GN Solids Control can offer different model centrifuge to fit customers' requirements well.