Recently GN Company delivered telescopic skid mounted Decanter Centrifuge to African Client, for Waste Treatment Project. Besides design & manufacture Decanter Centrifuge on Skid, GN Company's technical engineers can also do it in Containerization. 
GN Company focus on Separation & Conveying Technology for 13 years, including 
2/3 Phase Decanter Centrifuge (solids/liquid, solids/liquid/liquid separation)
2/3 Phase Disc Separator (solids/liquid, solids/liquid/liquid separation)
Oi Water Separator 
Sludge/Solids Transferring Pump, etc.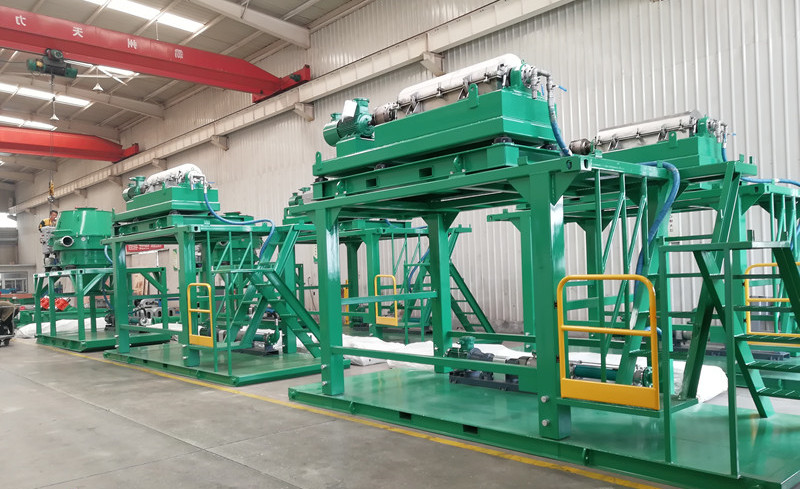 There are Two Big advantages about GN Company are as follow,
1. Besides single unit of Centrifuge/Separator, GN Company takes more advantages of supplying customized One Stop Turnkey Solution for Clients' project, including Design & Manufacturing. 
The key Equipment is Centrifuge/Separator, and we also manufacture and supply accessories, including Polymer Dosing Unit, Pump, Screw Conveyor, Slurry Tank, etc. 
GN Technical Engineers can also design Nitrogen Protection System for some dangerous working sites. 
2. GN Company can design & manufacture the whole system in Containerization or one Skid, so it is easier for transportation by truck, and movable around different job sites, which save clients' cost actually. 
GN Company has its headquarter and factories in Langfang, China, just one hour from the Beijing International Airport by car. 
GN Company has two branches in Moscow and Houston separately, and both 100% belongs to our company. 
Welcome to contact visit GN factories, and talk with our Sales Managers. 
Best & Regards, 
Kevin Liu 
Regional Manager
GN Separation & Conveying
Hebei GN Separation & Conveying Equipment Co.,Ltd
Tel:+86-316-5276988/9  Fax:+86-315-5276990 
Mob(WhatsApp/Wechat): +86-15810901775
Email: This email address is being protected from spambots. You need JavaScript enabled to view it.  
Web: http://www.gnseparation.com 
Address: No. 1 Zhongxun Road Dachang Chaobai River Industry Zone, Langfang, Hebei, China (Close to Beijing Int. Airport)