GN Solids Control is the No. 1 brand in China for direct importing of compact mud recycling system for different applications, like HDD, water well drilling, piling, micro tunneling, or other no-dig underground constructions.
Why GN Solids Control mud recycling system is hot sold and welcomed by international customers? Below are some of the reasons:
1) GN mud system capacity and shale shaker capacity is defined in real drilling mud condition, like the system capacity max. 120m3/h or 240m3/h, it means the shale shaker on the mud recycling system can handle max. 120m3 or 240m3 drilling mud with API 40 screen (400microns) for 1.2g/cm2 mud density and 40s mud viscosity.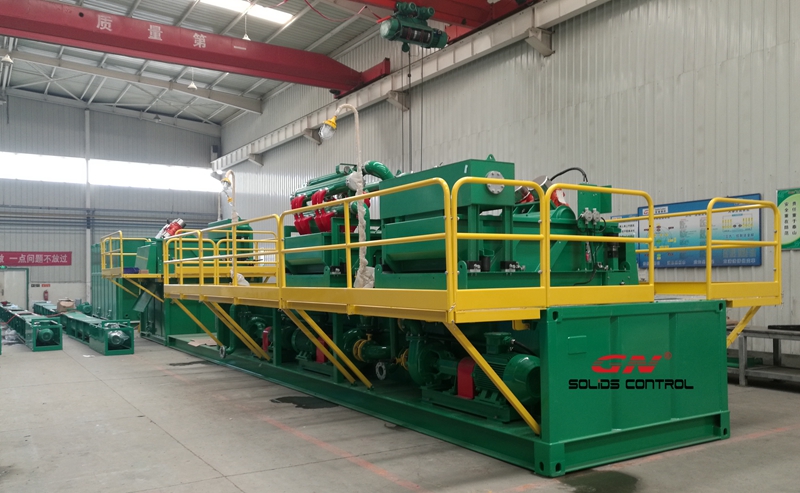 There are many other brand, they write down a huge system handling capacity, but their handling capacity is under big opening steel screen for max. water flow. It has no meaning for clients to know the real mud capacity.
2) GN Solids Control utilizes high G force oil field shale shaker to treat drilling mud. The G force is up to7.5G, and it is adjustable. Furthermore, GN Solids Control offers high quality composite material or PU material replacement screens to suit for different mud condition. The composite material screen and PU material screen can last a much longer time than the traditional metal frame or steel screens. For other brand recycling system, maybe their shaker area is bigger, but their G force is small. It is only 4G or 5G. For the same screen area, its handle capacity is much smaller than GN Solids Control high G force shale shaker. So GN Solids Control shale shaker can handle a bigger mud flow with a smaller shaker screen area. It is more compact in design.
3) For the similar configuration, GN Solids Control price should be very competetive. GN Solids Control are the original mud system manufacturer. All equipment inside the system are made by GN. There are many companies, especially the rig companies, they do not make separation equipment, they buy equipment from others, and they only build the tank.
4) Per our understanding on some U.S mud system brands, their system price is not higher, but their system is too much simple. They care too much on compact design and ignore the performance.  But GN Solids Control ensures the performance first, based on the performance; GN Solids Control tries to make it more compact. That is why many customers choose us after compare with U.S and German brand.