GN Solids Control is only focusing on mud solids control equipment manufacturing, drilling waste management equipment manufacturing, and high quality replacement screens. GN Solids Control welcome clients to contact us for inquire inquires for questions for oil field waste management.
Recently, 3 sets solids control equipment for Russia are finished fabrication for delivery.This is a repeated order from the client. The system was designed by GN team,have good efficiency.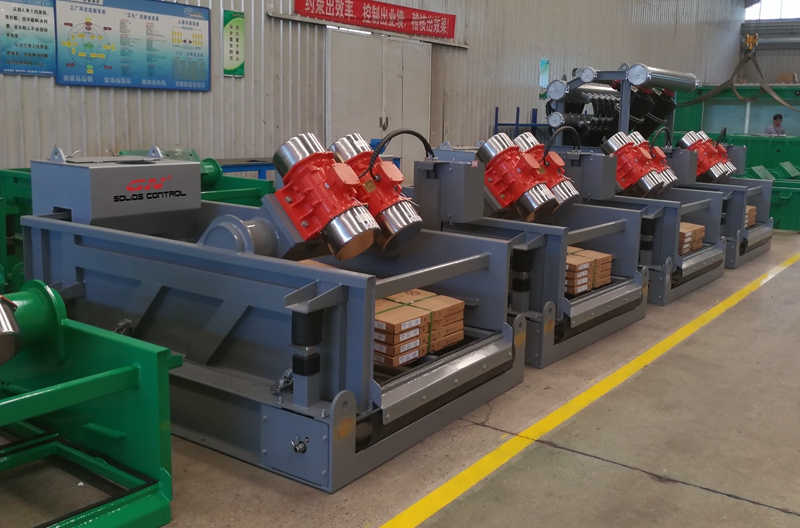 The 3 full sets oil rig mud treatment equipment are including following:
1) 9 ea shaler shaker:
The 9 shale shakers are for 3 oil rigs. Each rig is equipped with 3 shaker sets. It is linear motion single deck shale shaker. Each shaker is with 4 screen panels. The screen panels are sealed with GN patent design sealing rubber. The high quality replacement screens are made from composite material for longer lifetime and reliable performance.
2) 3 ea mud cleaner
The mud cleaner is the combination of linear motion shale shaker, desander, and desilter.
3) 6 ea decanter centrifuge for barite recovery and fine solids separation
It is GN premium 14inch decanter centrifuge for international market.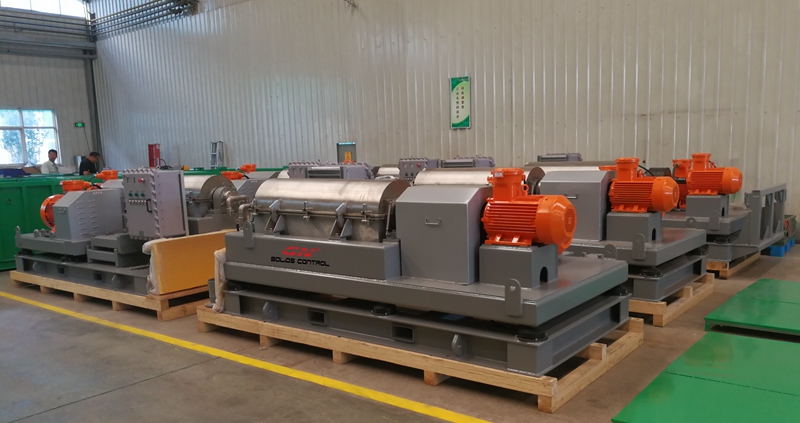 4) 3 sets mud mixing system and many pumps
It is a repeat order from the same client from Russia. Before they use GN equipment, they only used U.S made equipment. They sent engineering team to China to visit different suppliers in China. But finally they only follow GN for equipment purchasing. They believe that GN centrifuges has enough motor powers to produce better cut points with less costs of maintenance. They are for sure that GN Solids Control has built a good experience in producing solids control equipment which solves all the issues with oil filed centrifuges as the structure and designs have better performance comparing to other company's equipment.
GN specified design for decanter centrifuge shows less maintenance required for centrifuges, especially for remote areas where equipment can function with steady performance for long time. GN is your best choice for mud solids control and drilling waste management.