GN Solids Control offers different sizes and lengths Screw conveyors to carry drill cuttings from barite recovery decanter centrifuge, solids control shale shakers, mud cleaner Desander and  Desilter to mud cutting waste pits eliminating water-jetting. The Screw conveyors can also feed or discharge drill cutting from other solids control equipment, like to feeding for High G dryer shale shaker or Vertical cuttings dryer, to transfer the discharges cuttings to skips or other drilling waste containers. 
GN Solids Control screw conveyor augers can be provided with mechanism of automatic emergency cut off and switch off the power supply to the auger when the covers / gratings around the auger are opened / removed or not closed or not appropriately fixed.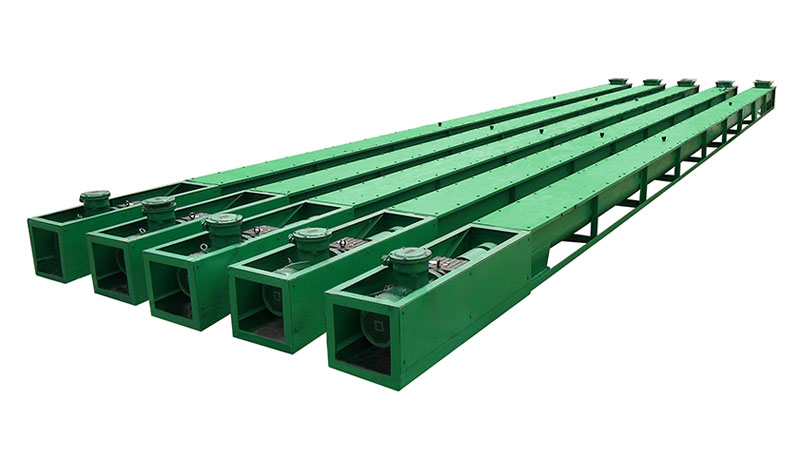 All augers are equipped with explosion proof limit switches for all auger covers for each sections. There are controls inside the motor starter control panel for the limit switches. In case any auger covers are opened / removed / not fixed appropriately, the auger will be switched off and be stopped.  
Besides the mechanism of automatic emergency stop, GN Solids Control makes screw conveyors with other optional safety protections. Below are some of the optional safety protection provided by GN. 
1) GN screw conveyor augers can be equipped with Electromagnetic brake motor for immediate stop without delay. For normal motors, the auger will be stopped after some seconds while press E-stop. With the electromagnetic brake motor, there will be no delay.  
2) GN screw conveyor augers can be equipped with full Length Safety Grab Wires
3) GN screw conveyor augers can be equipped with mechanical speed reducer for variable speed control. 
Screw conveyors is a normal equipment popular used for drilling mud solids control system and drill cuttings treatment systems. For more information of the screw conveyor or other drill mud and cuttings treatment system, please contact GN 7×24 hour service line.