A batch of Shale Shakers are ready for shipment to Indonesia from GN Company's workplant. 
GN is manufacture is a professional manufacturer of Drilling Mud Solids Control Equipment, and Oil Sludge Treatment Equipment for 11 years, with head office & 3 factories in China (close to Beijing). 
Main Equipment includes as follow, 
Shale Shaker, 
De-Sander, 
De-Silter, 
Mud Cleaner, etc.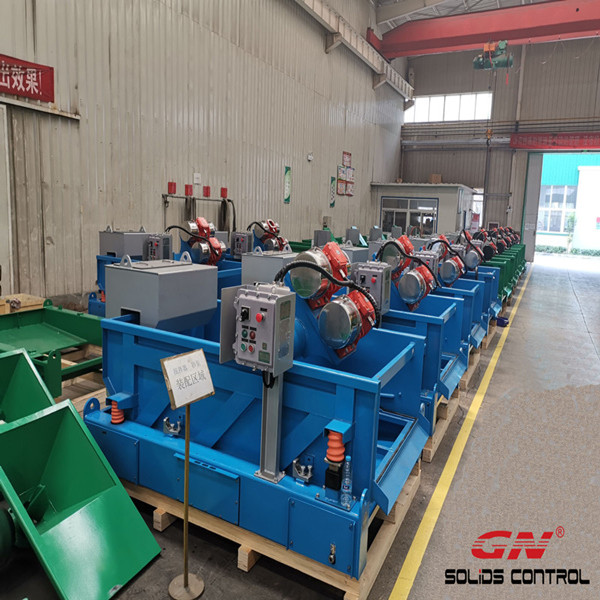 Drilling Mud is used for Oil Gas Drilling Project, and there would be much solids/soil in the drilling mud from the drilling well. We manufacture equipment for removing the Solids/Soil from drilling mud, and then the clean drilling mud can be reused for drilling project. These equipment are named Drilling Mud Solids Control Equipment. 
GN manufacture and supply equipment, including as follow, Decanter Centrifuge, Shale Shaker, Drilling Cuttings Machine, Desander, Desilter, Mud Cleaner, Centrifugal Pump, etc. 
GN Company have branch companies both in Russia and USA, with equipment & spare parts stocking in warehouse in Houston. 
Welcome to contact GN Sales Managers for more technical specifications and working video.