October is really a busy and fruitful month for leading solids control manufacturer – GN Solids Control. After big quantity oil rig mud solids control equipment to Russia, and advanced PLC smart control drilling cuttings management equipment to SINOPEC. This week, a big batch of solids control equipment will be dispatched to a Ukraine client soon.
This project is a tender for solids control equipment on totally 16 sets oil rig in Ukraine. They are used to replace the old equipment in their rigs. The whole project will be shipped by 4 batches. This is the second batch of shipment. The whole project including follow equipment: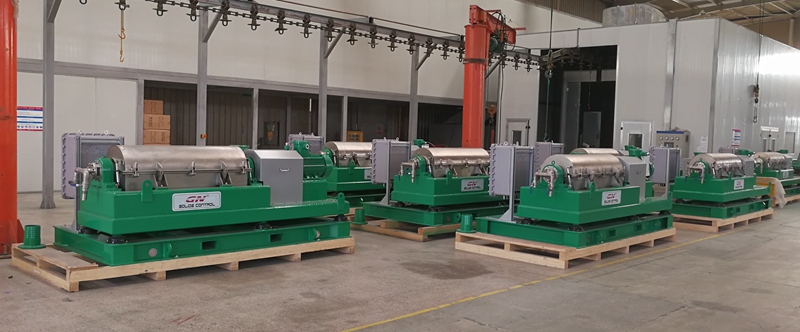 1)    Over 30 sets decanter centrifuge for barite recovery and fine solids separation
2)    Over 30 sets 4-panel solids control shale shaker
3)    Over 30 sets mud cleaner
4)    Many sets vacuum degasser
So many companies followed the tender, Why client finally choose GN Solids Control?
Firstly, GN Solids Control is the No. 1 solids control manufacturer in China. Clients are expressed with GN advanced equipment design and excellent service team.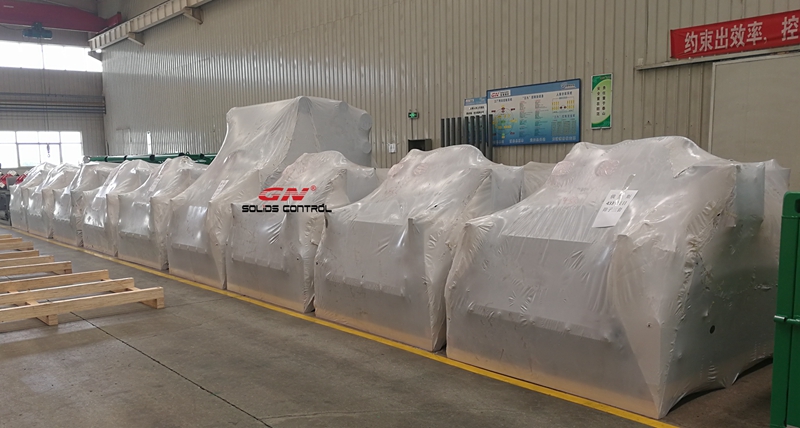 Secondly, unlike other solids control manufacturers, GN Solids Control makes all solids control equipment, including replacement shaker screens by themselves in their own facility. While most other companies, they only make the simple equipment shale shaker, mud cleaner, etc… GN Solids Control owns the full line processing machine for centrifuge production. They can control the quality and cost better than others.
Thirdly, GN Solids Control keeps improving. GN owns its own research and development department for new equipment. GN Solids Control develops over 10 patents was authorized by government as the high-tech company. GN Solids Control can pay less 10% duty than others. We can give clients better price with high standard quality. 
And finally, delivery time is very importance for the clients. As GN Solids Control have stable and growing sales on all the major equipment, in order to support clients in a shorter delivery, GN Solids Control keep stock for most equipment. It only takes 1 ~ 3 weeks for suitable motors and electrical control panels. For other companies, it will takes 80 ~ 90 days for manufacturing, while GN Solids Control can delivery all in short time with reliable quality.