Regarding to the Clients' questions about the Comparison of Centrifuge and Filter Press, GN Company Technical Team had research and prepared report, details as follow. 
1. Installation + Footprint
Decanter is compact structure, and easy to install, commissioning and operate. 
The supporting equipment is only Polymer Dosing device + sludge feed pump + discharge conveyor. 
The whole machine is fully sealed, and good for workshop environment.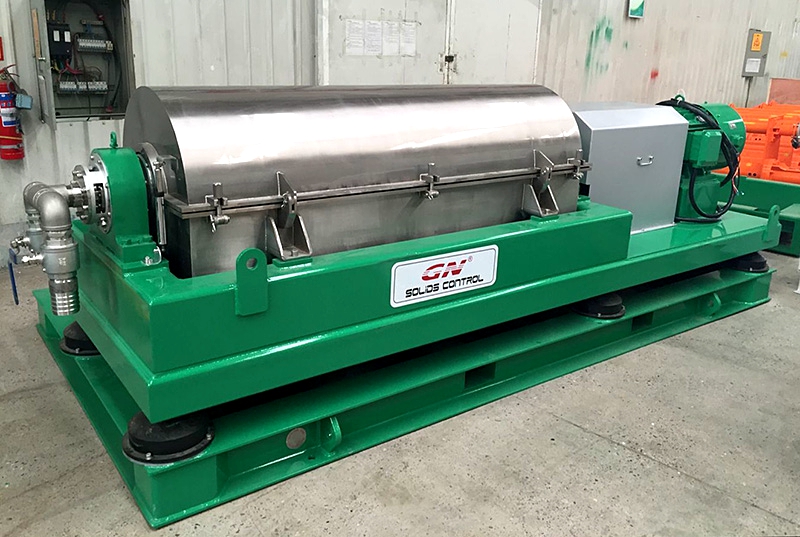 1.2 Filter Press 
Filter takes up large area. 
And supporting equipment is Polymer Dosing device + sludge feed pump + discharge conveyor + flush pumps + air compressors + sludge conditioners, etc. 
Filter is open operation, and the whole machine is poor sealing. 
There is high pressure cleaning water mist, and there is also Odor polluting environment. 
If management is not good, it will cause mud overflow. 
1.3 Space Requirement
Filter required installation space is 2~3 times than Decanter Centrifuge. 
Decanter shall be better for some clients, where their work plant area is limited. 
2. Maintenance
2.1 Decanter Centrifuge
Decanter is fully sealed, and only a few wearing parts, such as V-belt, Bearing, which can be easy find from local market. 
2.2 Filter Press
Filter Press has many wearing parts. 
Due to the characteristics of open operation, the rotating shaft, gears, bearings and filter belts are corroded by sewage seriously, which is easy to get damaged, and shall always be replacement. 
If feed pressure is too high, the filter cloth will be easily damaged and the filter plate will be deformed. 
Welcome to contact GN Sales Managers, they would send the best solution based on your project requirement. 
Best & Regards, 
Kevin Liu 
Regional Manager
GN Separation & Conveying
Hebei GN Separation & Conveying Equipment Co.,Ltd
Tel:+86-316-5276988/9  Fax:+86-315-5276990 
Mob(WhatsApp/Wechat): +86-15810901775
Email: This email address is being protected from spambots. You need JavaScript enabled to view it.  
Web: http://www.gnseparation.com 
Address: No. 1 Zhongxun Road Dachang Chaobai River Industry Zone, Langfang, Hebei, China (Close to Beijing Int. Airport)