GN Solids Control co ltd, Over the years has been committed to oil drilling solids control equipment research and development and manufacturing, there are ten patents in the field of professional skills. The company has a strong solid-liquid separation equipment technology research and development ability and many successful project cases. Products are widely used in the project of domestic and foreign customers. Since 2014, our company and cnooc collaboration oilfield waste oil sludge sand separation equipment research and development projects, the countless times in the factory the experiments and field experiments for many times, finally successfully launched a series of oil sludge sand separation system. Now, for the first set of oil sludge sand separation system has been the scene of the cnooc work for nearly a year. Oil, mud, sand and water is implemented four phase separation, and got to the relevant state on the treatment effect of dealing with the specification requirements. Not only protect the environment, but also for customers to recycle a large amount of crude oil has created the huge economic benefits.
Successful operation of this set of oil sludge sand processing system is combined with the effective chemicals with high-speed separation plant project as a result, the oil sludge sand material heated after being mixed with water and the cutting, mixing, high speed centrifugation and ultrasonic separation skills will reach the oil sludge sand, mud, sand and water four phase completely separate, and reliable technology, simple operation, won't form secondary pollution to the environment.
Oil sludge sand after the equipment processing crude retracted use; Sediment after pyrolysis oil can be used to make bricks to use; The separated mud can be used to make reclaimed rubber, or further treatment after discharge. Therefore, after the equipment after treatment of waste oil, mud, sand and clay sand can reach water completely separate, and separated into useful substances. To solve the problem of environmental pollution at the same time, also increased a lot of economic benefits to the customers.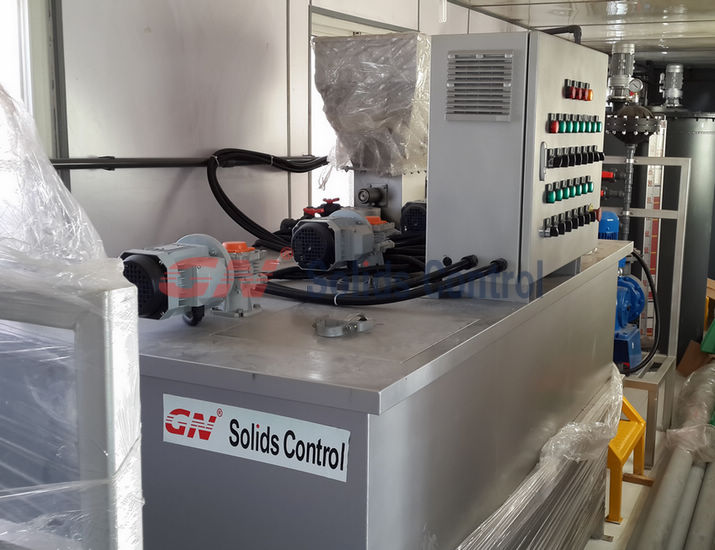 The equipment' primary characteristics:
1, modular planning, transportation convenient device;
2, it can work for 24 hours straight, large quantity;
3, compact structure, use very convenient;
The key equipment
This set of equipment first feeding system, oil sludge sand separation systems, thermal desorption unit, slurry separation system, including oil sludge sand separation system and mud high density mud decanter centrifuge separation system as the key core equipment.
More information about the key equipment including shale shaker, mud cleaner, mud agitator, cuttings dryer, etc. pl contact GN.